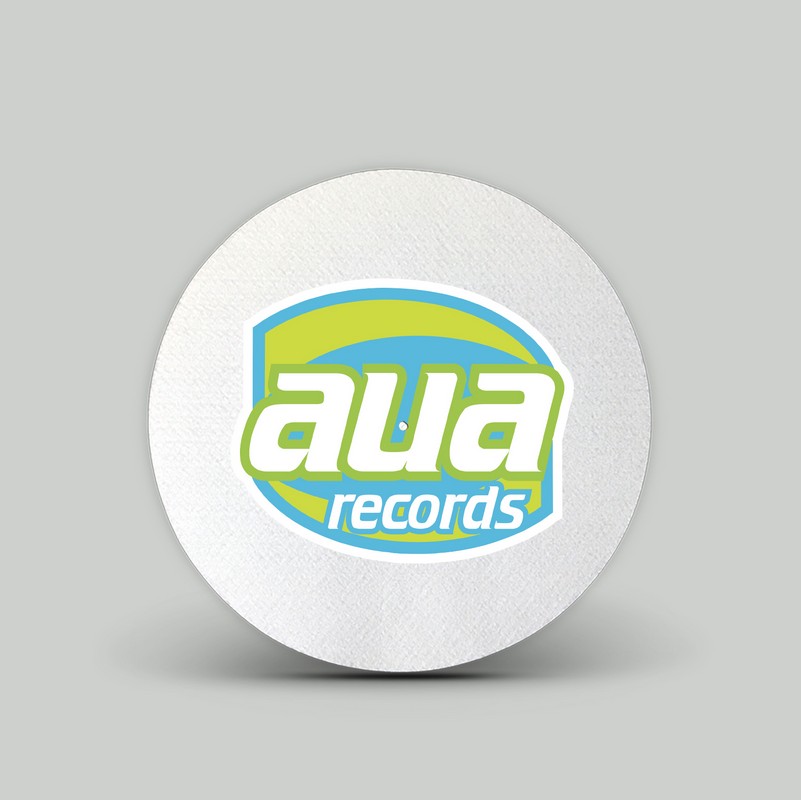 Felt slimpmats 2 mm thickness personalized with band's logo/images.
Logo under licence of the owner of the rights.
Limited availability

High quality felt slipmat personalized with our logo of Aua Records company specialized in audio/video duplication service, vinyl cut service, audiotapes and magnetic duplication service, digital printing service of merchandising and gadgets.
Professional grade Slipmats for 12" turntables
Color: White with full color digital printed personalization
Material: 100% polyester felt
Dimensions: 300 mm diameter
Grade: Strong High quality