Shop | > gruppi > Grim Reaper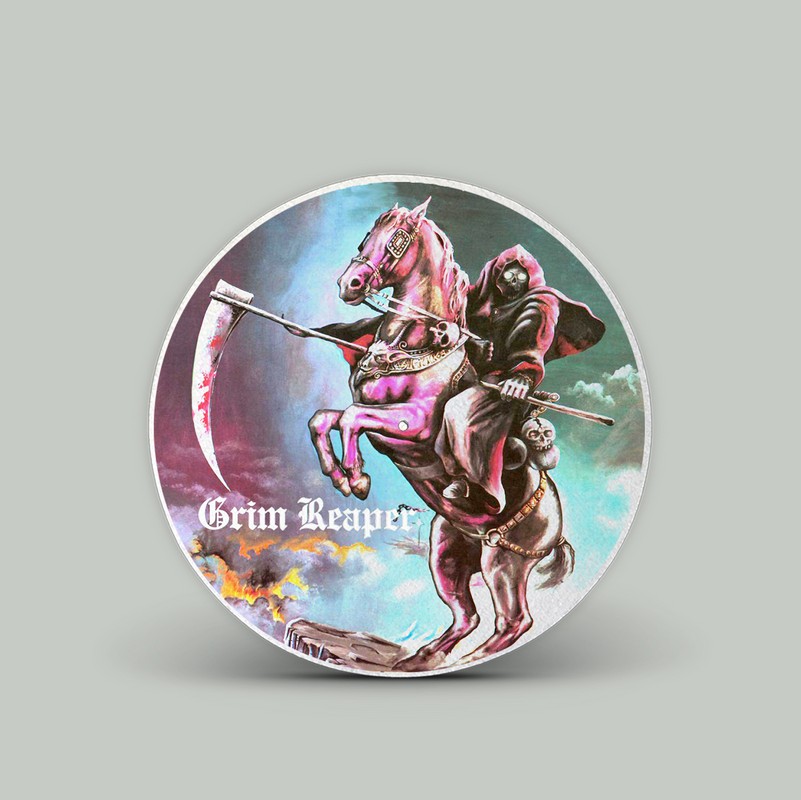 Felt slimpmats 2 mm thickness personalized with band's logo/images.
Logo under licence of the owner of the rights.
Limited availability


Grim Reaper: hystoric NWOBHM formed in 1979 in Droitwich, United Kingdom by the founded members Steve Grimmett and Nick Bowcott. During the 80s they released 3 great albums that was considered masterpieces for Heavy Metal scene.
In 2006 Grimmett resurected the band to play gigs around the world. In 2016 with the moniker Steve Grimmett's Grim Reaper was relase their new album "Walking in the Shadows" for Dissonance Productions.
Professional grade Slipmats for 12" turntables
Color: White with full color digital printed personalization
Material: 100% polyester felt
Dimensions: 300 mm diameter
Grade: Strong High quality