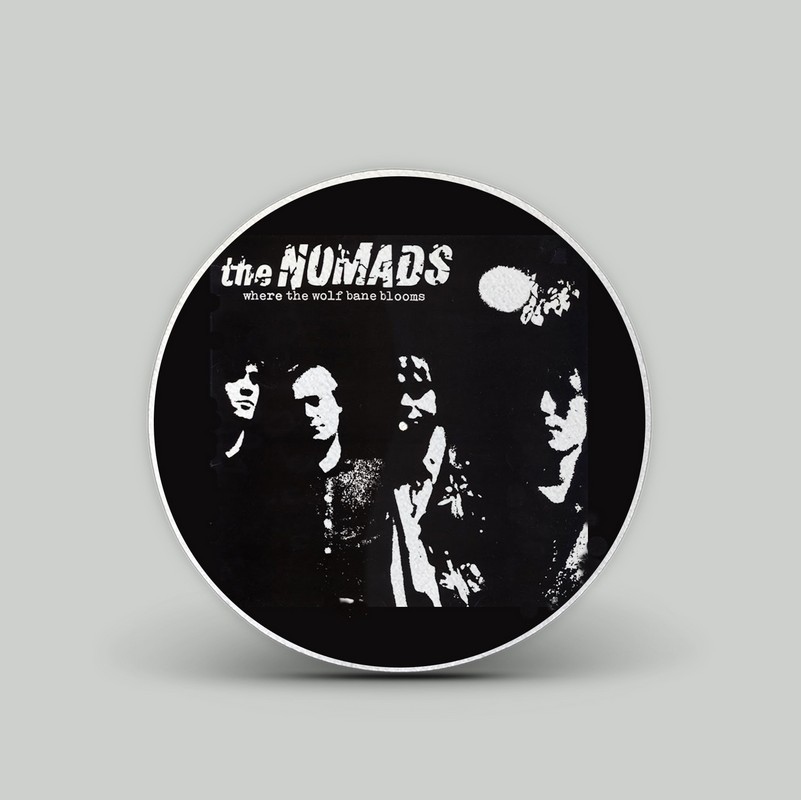 Felt slimpmats 2 mm thickness personalized with band's logo/images.
Logo under licence of the owner of the rights.
Limited availability


Formed in Solna, Sweden in 1981 and was one of the prime movers of neo-garage movement of the 80s. Sweden was more important to

to grow the neo sixties movement in Europe and the world in the eighties and The Nomads were certainly the most representative group, also to contribute to inspiring bands like Hellacopters and Hives.
Their first release on album Where The Wolf Bane Blooms is dated 1983 and the band continuing play gigs and release albums and singles, the last one was a split single with Sator, Better Off Dead in 2016
Professional grade Slipmats for 12" turntables
Color: White with full color digital printed personalization
Material: 100% polyester felt
Dimensions: 300 mm diameter
Grade: Strong High quality